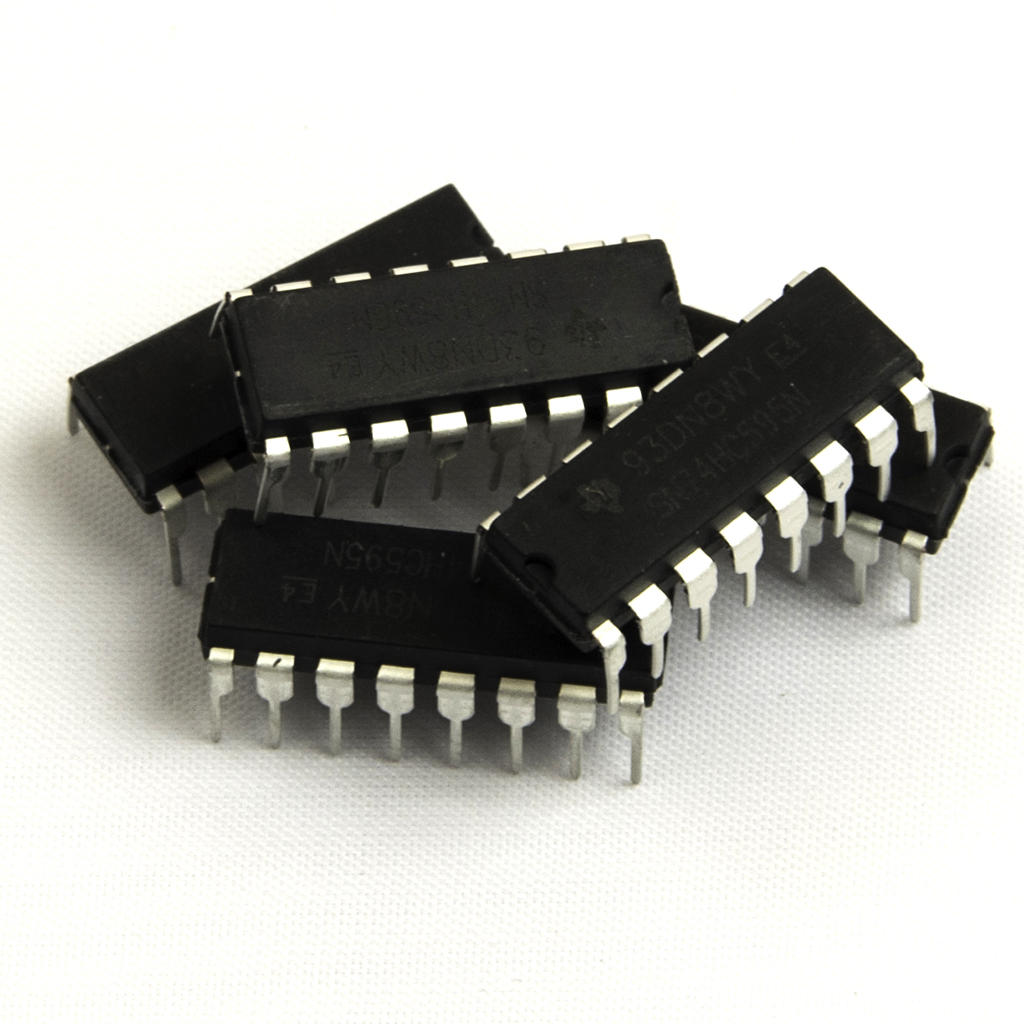 74HC595 Shift Register 16 Pin DIP | 5 or 10 Pack
A great chip for working with Arduino, Raspberry Pi or other processors.
For example, you can control 8 separate LEDs or all the parts of a 7 segment display from just a few pins on your Arduino board. By combining multiple 74HC595 chips you can control large numbers of outputs, making it ideal for projects such as LED cubes or art installations.
16 Pin DIP (dual inline package - two rows of 8 through hole pins)
Fits directly into a breadboard.
Easy to solder to a circuit board
Can be used with a DIL socket for easy removal or replacement
Multiple Shift Registers can be daisy chained together
Available in packs of 5 or 10 - choose from the selection boxes.