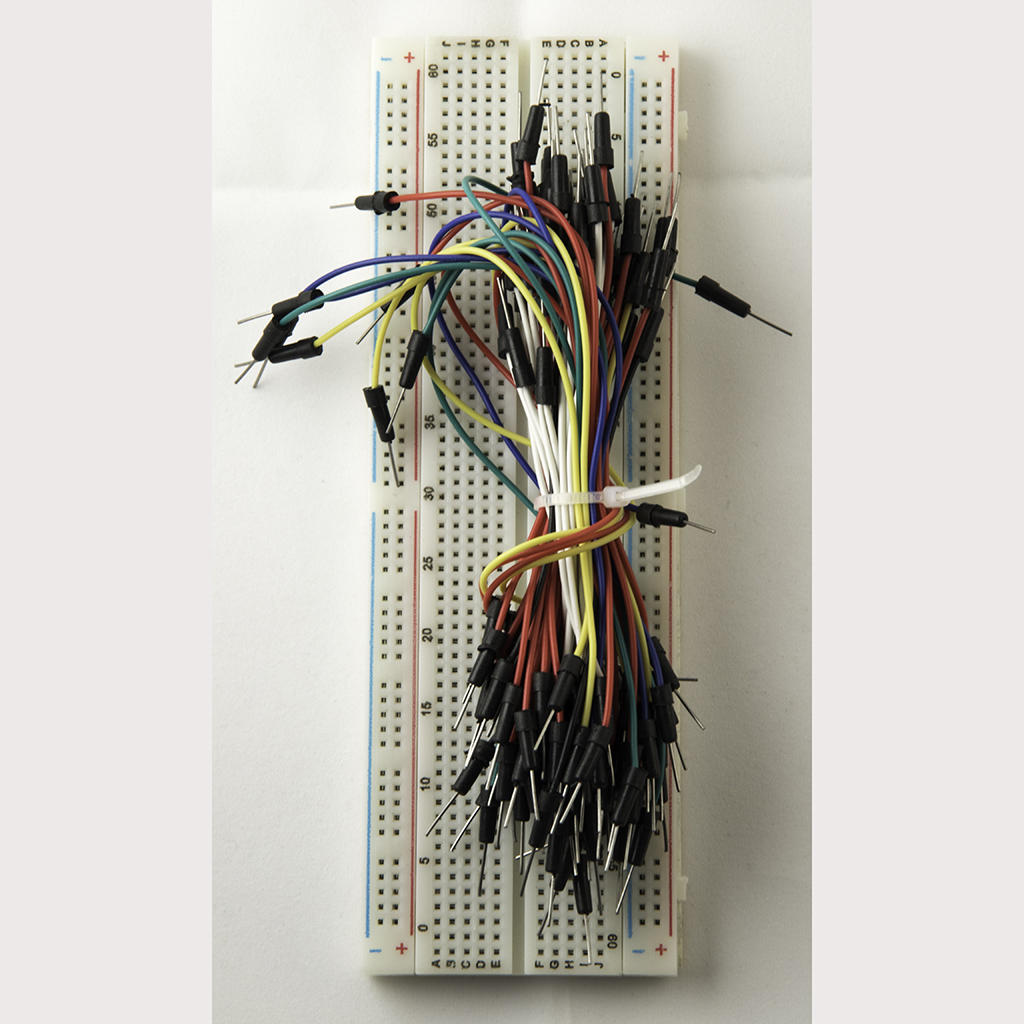 Breadboard 830 Tie Points PLUS 65 Jumper Leads Bundle
BB830LQ0001
Package includes:
1 x 830 point breadboard
1 x set of 65 flexible jumper leads
These very popular breadboards are ideal for setting up circuits either to experiment or as longer term projects.
The central board has 63 rows and 2 sets of 5 columns.
An IC or IC holder fits exactly between the two sets of columns, so you can build your circuit around them.
Our 6mm x 6mm push switches also fit neatly into our breadboards.
Power rails run down each side and these are detachable (see picture).
Boards are modular - and can be linked to fit the size of your projects.
Made of sturdy white plastic, these breadboards have a self adhesive pad on the back should you wish to stick them in place, either as part of a project or prototyping area, or to form a larger breadboard.
These boards are supplied factory sealed.