Choosing and Using LEDs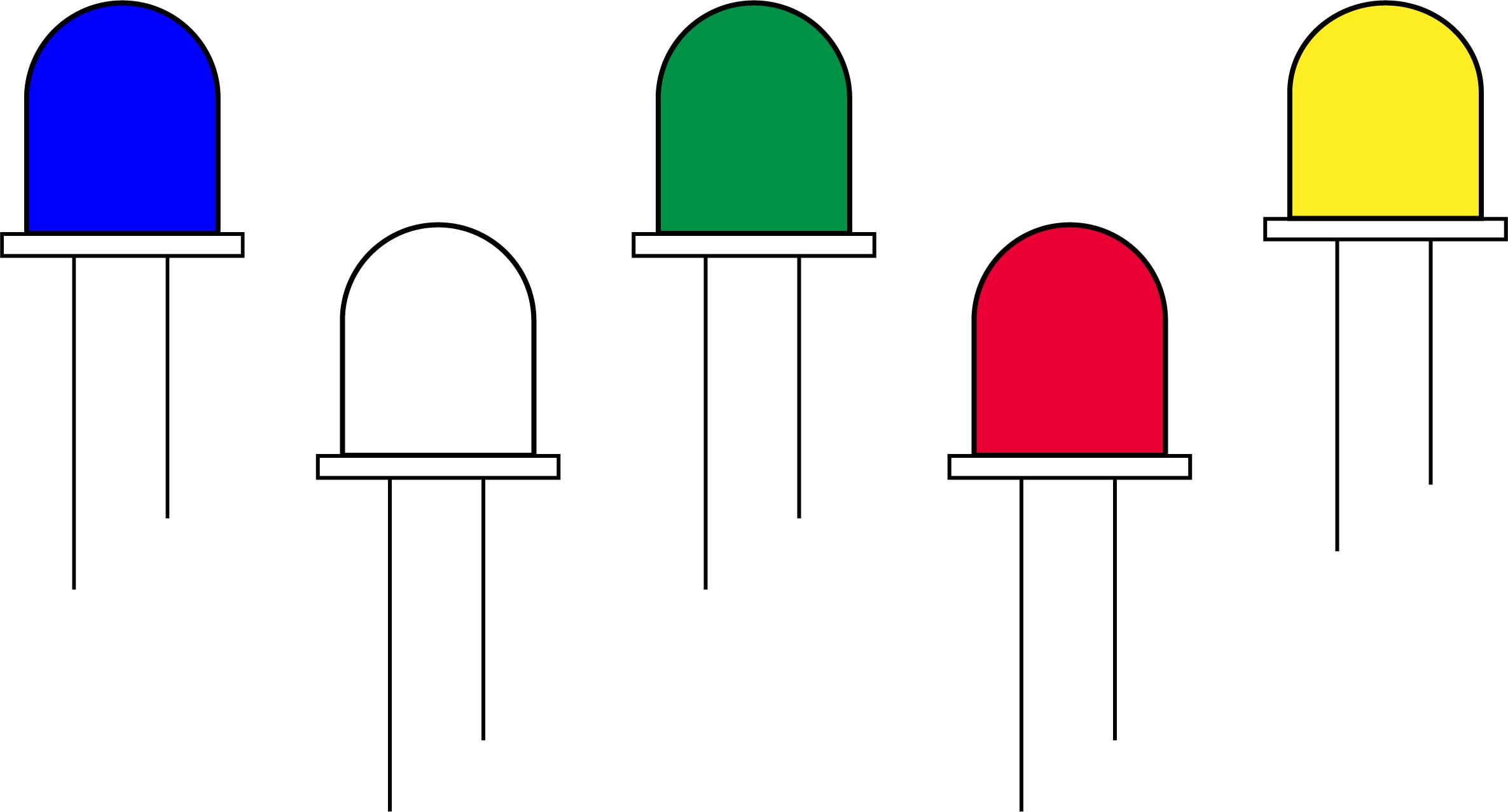 Choosing and Using LEDs
Click Here to see our YouTube series: All About LEDs
Calculating Resistors | Series and Parallel | Mixing Colours and much more…
We sell LEDs in various sizes, lens types and colours.
The standard LEDs that you see in most projects are either 5mm or 3mm in diameter.
We also sell 8mm and 10mm LEDs.

The lens (bulb) will be either clear (transparent) or diffused (coloured).
Clear LEDs all look the same when off, like a transparent bulb, but output a colour when powered (Red, Green, Blue, Yellow or White).
A Diffused LED most commonly means one that has the same colour lens when on or off, but are also available with all the lenses the same foggy white appearance when off, but coloured when on.
It's important to use the recommended voltage and current with LEDs.
A current limiting resistor is almost always necessary.
For our products these are the recommended ranges of voltage and current:
Clear:
Blue 3.0v to 3.2v 20mA
Green 3.0v to 3.2v 20mA
Yellow 1.8v to 2.2v 20mA
Red 1.8v to 2.2v 20mA
White 3.0v to 3.2v 20mA
Purple 3.0 - 3.4v 20mA
Pink 3.0 - 3.4v 20mA
Orange 1.9 - 2.1v 20mA
Warm White 3.0 - 3.2v 20mA

Diffused:
Blue 3.0v to 3.2v 20mA
Green 1.9v to 2.1v 20mA
Yellow 1.8v to 2.1v 20mA
Red 1.8v to 2.1v 20mA
White 3.0v to 3.2v 20mA
Orange 1.9 - 2.1v 20mA