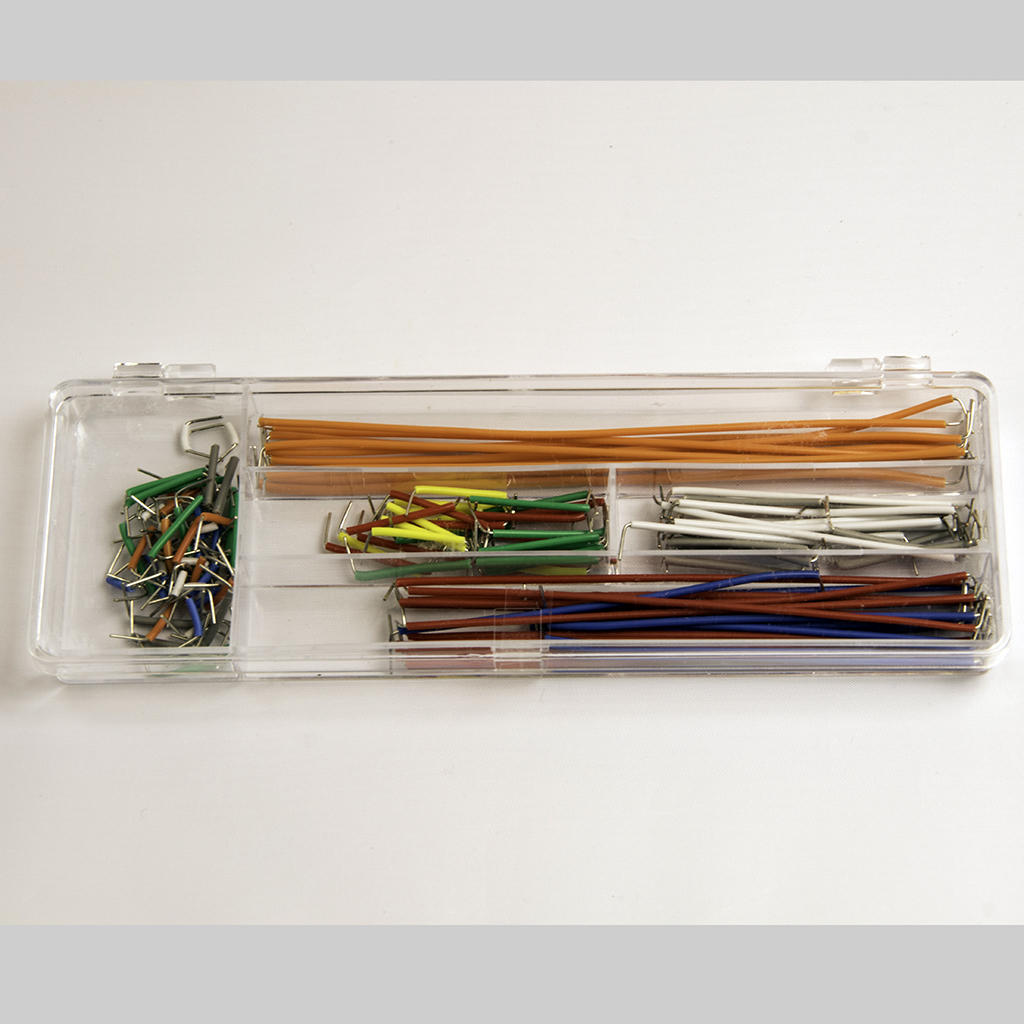 Breadboard Jumper Wires - Box of 140
CONBBKIT140Q0001
140 pre formed wire jumpers of varying lengths, ready to fit the spacing of holes in a breadboard.
Ideal for connecting up your breadboard circuits without getting in the way of other components.
Also very useful for soldered connections on PCBs.
Presented in a robust, transparent case for ease of use and safe storage.