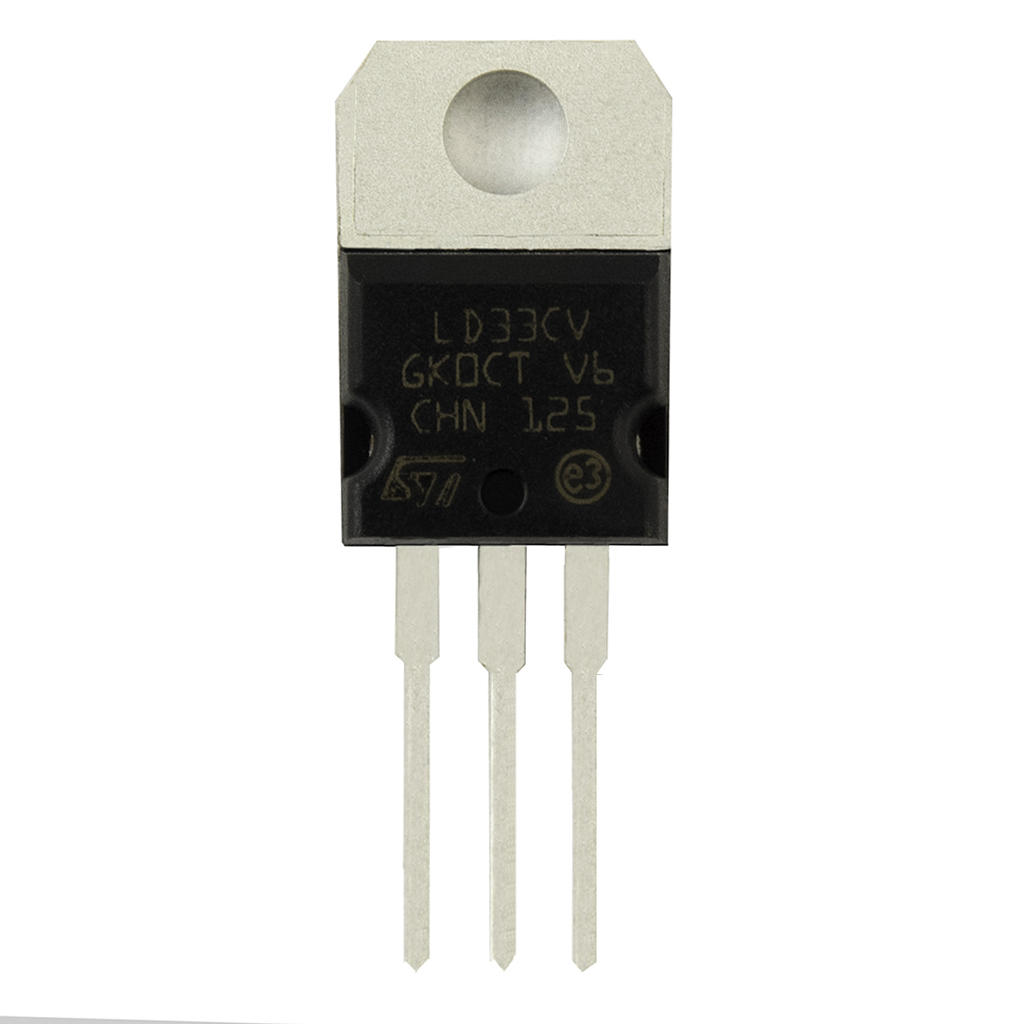 LD33 Voltage Regulator 3.3v output 3 Pin | 2 or 5 Pack
The LD33 voltage regulator can power your circuit or breadboard with a fixed 3.3v supply.
Input from 4.3v to a maximum of 15v

Maximum 0.8A output current (800mA) 
Use in a variety of circuits and ideal for use with Arduino or other microcontrollers.
Available in packs of 2 or - choose from the selection boxes.