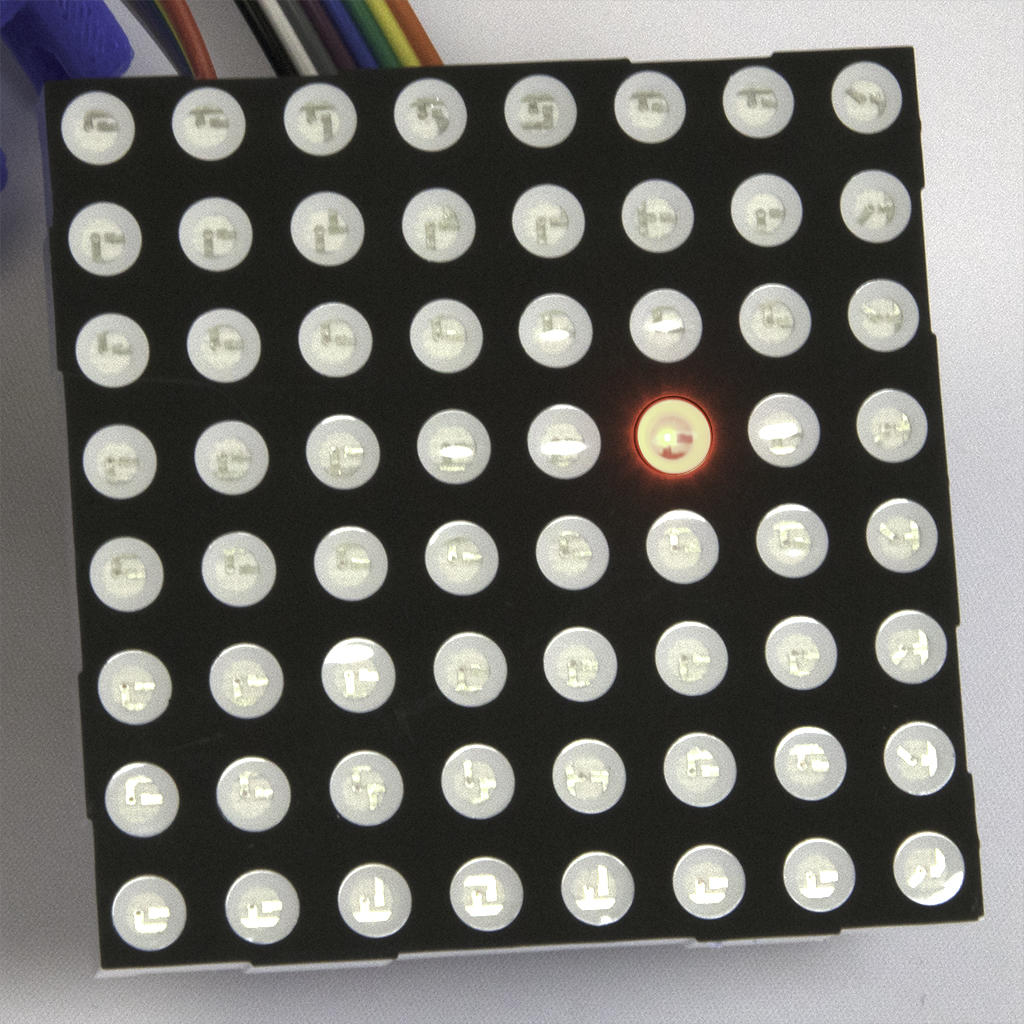 LED Matrix 8 x 8 5mm LED 60mm x 60mm
LED88MR6060Q0001
LED Matrix Display
Display information, patterns or even create games (such as the legendary Pong!) Control directly from an Arduino, Raspberry Pi or other board.
Easily connectable with headers or Dupont Leads
16 Connectors on rear
Ideal for use with Arduino, Raspberry Pi and other boards
Can be used with shift registers or other controller chips.
8 Rows X 8 Columns
LED Size 5mm
Dimensions - 60mm x 60mm
Pin connections:
ROWS (-ve) 1-8:
5  2  7  1  12  8  14  9
COLUMNS (+ve) 1-8:
16 15 11 6 10 4 3 13
2088AS
Voltage: 2v  max 2.4v
Current: 20mA
Orientation: with the marked Pin 1 (on the back) top Right:
Row 1 is at the top, Column 1 is on the Left as you face the LED matrix.